Dentist in Solihull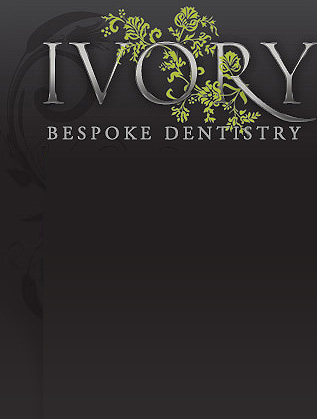 Ivory Bespoke Dentistry
215 High Street
Henley in Arden B95 5BG
What Patients Say

I felt completely comfortable throughout the treatment process having had an initial consultation whereby the treatment involved was explained to me in detail. Throughout my treatment I was reassured and kept informed of the progress being made and to what the following appointment would involve.
I was extremely surprised and happy with the results after just 3 months of wearing the aligner and would be happy to recommend the treatment to anyone thinking of having their teeth straightened.
I found all members of staff to be helpful, efficient and extremely professional at all times. I felt that a genuine interest was taken by all in the progress being made. Time and care was taken to ensure that I was completely satisfied with the finished result.
Deborah Ward

I feel more confident. Team always at the end of the phone to answer questions. Exceptional practice with first class care.
Sandra Helm

The whole procedure was made as pleasant as possible. Results were excellent, very natural looking. Given the increased confidence I smile more often. The team were very supportive and reassuring. At my consultation I was given a number of options with varying costs as to work required.
Louise Neill

Having had a lot of dental work in the past, I am a real dentist hater! However, throughout my treatment I experienced very little discomfort and any that I did was quickly managed. The end result was amazing! Far better than I expected. Nobody would ever guess my front teeth are not my own! I am very proud of my new smile and don't hate the way I look in photos anymore. The team were wonderful. All stages of the process were carefully explained both before and during and I felt involved in decisions regarding the final appearance of my new teeth. Thank you.
Alec Winter

I can now enjoy food. The team were confident and this was passed on. I would recommend to others.
Helen Williams

Extremely comfortable. Always a warm welcome. Never rushed. Liked the way in which everything was explained carefully. Exceeded my expectations. I have had many compliments, especially that my teeth look natural. I had become embarrassed about what I called 'my fangs'. This made me try not to smile or laugh with my mouth open! Would not smile in photographs. Thee team worked well together. There is a happy but business like atmosphere. The team are caring and enthusiastic. I like the ambience of the surgery – lovely to look up at the sky. I appreciated being able to contact you out of hours immediately after treatment. After treatment written instructions and advice were very helpful.
Finally, I like your delicate graphics. They appealed to me before I decided to visit. They illustrate your gentle, sensitive approach. As an ex-teacher 10/10 excellent.
Susie Wallis

Very comfortable throughout. Really pleased with the results as I was always told that whitening methods would not work on my teeth. The team were all very friendly and always helped to
fit appointments around me.
Sue Warren

Invasive dental work is never a totally comfortable procedure but they did everything they could be to minimise discomfort. The results were good and I feel more confident smiling for photos etc. Very nice and friendly team. Nice surroundings. Very patient team – took a while to get achieved results but never felt rushed or 'a problem'.