Dentist in Solihull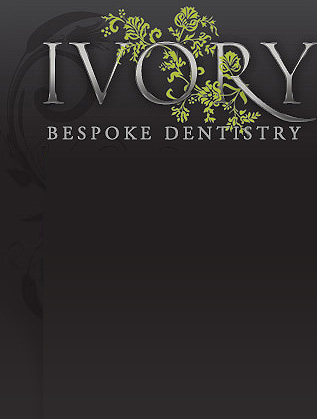 Ivory Bespoke Dentistry
215 High Street
Henley in Arden B95 5BG
Reason to Choose Us
Teeth Whitening Solihull, Redditch & Henley in Arden
The team here at Ivory Bespoke Dentistry combines high quality dentistry work with exceptional customer service – all tailored to meet the needs of our patients in Solihull, Redditch and the surrounding areas.
We offer an individualised, truly personal dental service, and are committed to ensuring our patient's problems are explored fully and that diagnosis and treatments are clearly explained and suited to their requirements. Based in Henley in Arden, our practice has undergone extensive modernisation and conversion to enhance its appearance and ensure it offers optimum functionality. Free parking is available for up to two hours on street; alternatively a free long stay car park is situated a short walk away.
Our principal dentist, Dr Matthew Jones, has a very relaxing manner and has studied extensively following graduation in 1998.  He has achieved Membership of the Faculty of Dental Surgery from the Royal College of Surgeons of England, and has a Masters Degree in General Dental Practice.  He has also attended many other courses and has special interests in cosmetic dentistry, implant dentistry, and predictability of treatment.  He believes that treatment should not be too heavily separated into categories, but integrated thoroughly to achieve the best outcomes.
Dentist
In April 2009 we agreed with Warwickshire Primary Care Trust to provide NHS dental services. This has allowed us to provide a full and inclusive service to our patients. These NHS services do not provide for cosmetic dentistry or dental implants and often may offer the most cost effective solution. The amount of NHS dentistry performed in practices is commissioned now, and we are not always able to taken patients on for NHS dentistry.  Privately this is not a problem, and patients are welcome to pay as they use our services or to budget with Denplan.
Dental Practice
At Ivory Bespoke Dentistry we appreciate that visiting the dentist can be a difficult experience. We try to relieve as much of that tension as possible with our relaxed atmosphere and patient, friendly service. Our team communicates clearly with our patients at every stage of the treatment process to ensure clarity and peace of mind.
Our services range from regular check–ups and therapy for gum disease right through to cosmetic dentist work such as fillings, crowns, dental veneers & dental implants, tooth whitening plus much more.
We offer expertise in the teeth whitening process at Ivory. We will help to remove stains and eliminate discolouration from your teeth, and provide a brighter, fresher looking smile.
During an initial consultation, we will listen to your requirements or problems, and may take photographs or x–rays to provide a visual aid for planning a treatment strategy.
The cost of these is included in the examination fee.
If treatment is required an immediate estimate will be provided, although in more complex cases further review may be necessary – at no extra cost. With us there are no 'hidden' charges.