Dentist in Solihull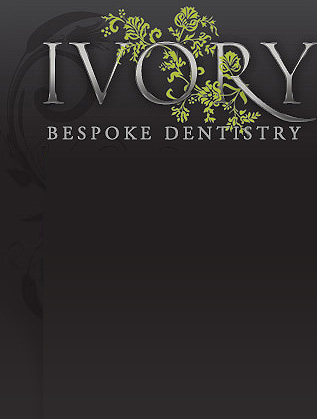 Ivory Bespoke Dentistry
215 High Street
Henley in Arden B95 5BG
Smile Gallery
We strive to produce natural looking restorations full of character and nuance for our patients as we find this is much more pleasing for our patients than a ʻstock smile'. We use the standard ʻrules' of smile design as a starting point, but then try to craft beyond that, and sometimes bend those rules to mimic nature to produce something much better. We take into account our patients' face, style and personality when designing teeth, and below is presented a selection of our patients showing a range of treatment to produce natural looking results along with a brief outline of treatment.
Patient Case 1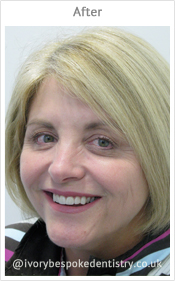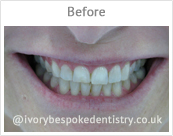 This patient's front teeth lacked dominance, looking similar to the neighbouring teeth, with the tips worn flat, ageing her smile. After addressing the wear problem, veneers were designed to reshape all of the front 6 teeth with carefully designed curves and asymmetries.
Patient Case 2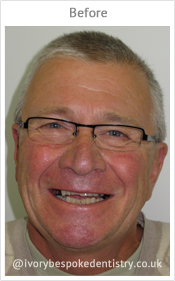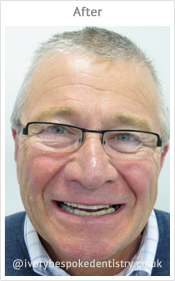 This patient had a wear problem. Once this was stabilised we placed 6 very natural looking veneers on his front teeth to produce a very believable and durable improved smile.
Patient Case 3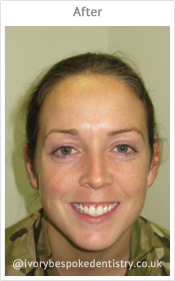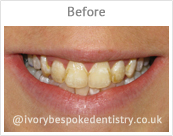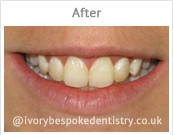 This patient had her lower teeth aligned, whitening and some treatment to infiltrate resin into the chalky patches. Virtually no tooth drilling was required at all!
Patient Case 4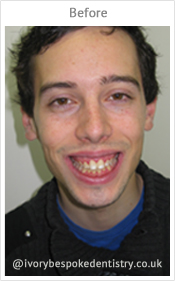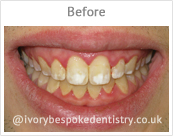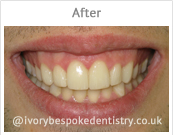 This patient's new veneers and gum reshaping required careful thought and planning to improve all the factors required to improve his smile.
Patient Case 5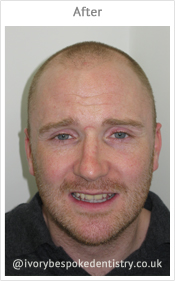 This patient had his two front teeth damaged and removed in childhood. The front teeth seen are the next two teeth restored with veneers. One of these teeth snapped and had to be extracted. We placed an implant to in its place it and changed the other veneer, achieving a very natural result.
Patient Case 6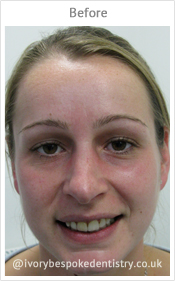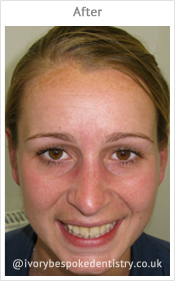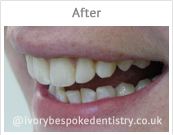 This patient's old veneers were uneven and stained. We corrected the gum level and changed them for new ones.
Patient Case 7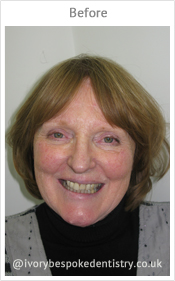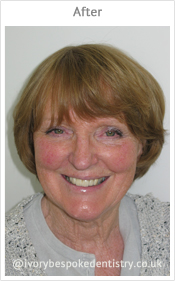 This patient had some significant asymmetry which was accepted. The crowns and bridges were simply replaced for new ones.
Patient Case 8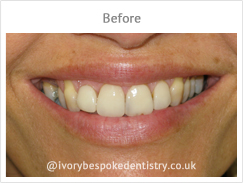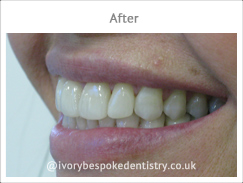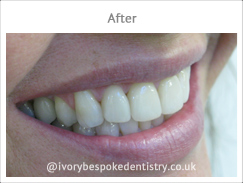 This patient had some tired old veneers and a tooth removed from her upper right. The missing tooth was replaced with a dental implant and the veneers replaced with 4 carefully designed new ones, along with some whitening and additions to to the next teeth. You may note slight deliberate asymmetry which softens the appearance and helps make the result more natural and pleasant than too much ʻperfection'
Patient Case 9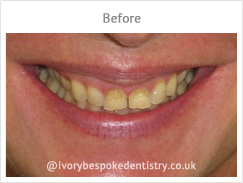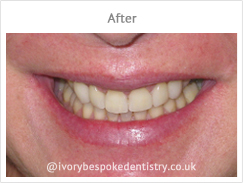 This patient was referred to us by an orthodontist colleague who has already used braces to improve her smile. She had to accept some residual asymmetry, with the smile middle being off centre and a slope to her bite. We whitened subtly, corrected her gum line and placed six veneers to restore the significant wear. We had to very carefully design and refine the shape of these to make the smile good whilst not drawing undue attention to the off centre midline and slope.
Patient Case 10
This patient had many failing upper teeth. Some upper dental implants were placed and restored to give another believable, pleasing smile.
Patient Case 11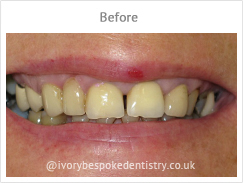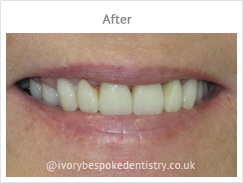 This lady had many old crowns and bridges which were failing. Careful planning of their replacements achieved an outstanding result.