Dentist in Solihull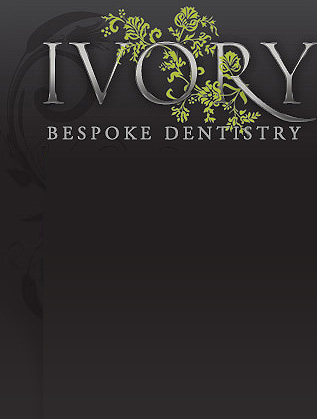 Ivory Bespoke Dentistry
215 High Street
Henley in Arden B95 5BG
Meet the Dentist
Message from Matt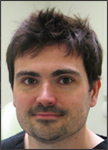 I decided to choose dentistry as my career to combine the disparate disciplines of science and art, to combine the application of knowledge with creativity.
After graduating in 1998 I completed vocational training in general practice, and then worked in oral surgery for a year. Together these posts gave a great insight into the profession and I then decided that general practice was where I wanted to see my patients.
I have studied extensively since graduation, completing the Royal College of Surgeons of England's MFDS and an MSc in general dental practice from the University of Birmingham. I have also attended many courses on numerous aspects of dentistry.
I also value non professional drawing courses which have satisfied and enhanced my artistic side and also bring indirect benefits to my work designing teeth and smiles.
I opened Ivory Bespoke Dentistry in 2008 so I could control my practising environment and use my skills to their best effect for my patients. We started with no patients and have grown well. Many of our patients come through recommendation, and we also see many patients who have seen now retired colleagues for a long time who a looking for stability again and someone else they feel able to trust.
Interview with Matt
Q What made you open Ivory Bespoke Dentistry?
Having been a dentist for around 10 years advancing my experience and knowledge I decided that I wanted to run my own practice so I could offer my patients the dental experience that I wanted to. This meant controlling more than just what I did at the chairside, by running the management and other aspects of a practice.
Q What brought you into dentistry?
When I was deciding what to do for a living, I considered what I enjoyed. I had always been good at and enjoyed art and science, and thought that dentistry would suit me well, combining the application of knowledge with creativity. Together with the teamwork, interaction with people and the learning that comes from updating skills and techniques I still think that dentistry offers me a fantastic and fulfilling career.
Q What training have you undertaken?
I have attended a great number of courses, but have concentrated on academic courses with the full academic rigour this entails. This is harder work than courses which simply require payment and attendance, but in the end it is more thorough, rewarding and more balanced. After graduating I entered vocational training, which is a programme for new graduates. Following this I worked in oral surgery for a year, learning from oral surgery consultants. This gave great insight into the world of hospital care, and I took the post graduate examination from the Royal College of Surgeons of England called the Membership of the Faculty of Dental Surgeons (MFDS RCS(Eng)). This is an examination to demonstrate knowledge suitable for specialist training within dentistry.
When I returned to general practice (or primary care as it is now known) I was not satisfied to cruise along with my development so continued academic study by taking a Master's level degree (MSc) in primary dental care from Birmingham University, learning and training with leading experts in all aspects of dentistry. This degree has now been renamed as advanced primary care, which perhaps explains it better- providing and organising rounded, balanced advanced care suitable for the majority of patients the majority of the time.
I still continue to attend courses to keep my skills and knowledge up to date, and am well placed to run and continue to develop Ivory Bespoke Dentistry.
Q What do enjoy most about your work?
To continue from my previous answer, I enjoy helping patients create a smile that they are proud of, and really suits them. I like to craft teeth to really fit with a patient's face and personality, and to make the result look really natural.
On a different note, I find it really satisfying helping patients to stop disease, be it gum disease or decay, and witness the transition from an unhealthy mouth to a health one. Usually this has come at least in part from helping them change their behaviour which led to the disease.
Q How do you think NHS care compares to private care?
NHS dentistry at its best offers patients good care for very good value. It provides sound basic care to achieve and maintain dental health. What it cannot offer is premium care, with limited fees restricting time, and choice of materials and techniques. Private care can avoid these limitations. I specifically mean private care, rather than private treatment because there is more to dentistry than treatment. It takes time to get to know patients and to explore what they may want to achieve, and to explain any problems in depth to get the best long term results for them. Preventative care depends on clear communication and understanding.
Q What do you like to do with your spare time?
With two children and a busy practice to run, spare time is at a premium! I do like to draw, and have taken up some life drawing again after neglecting my artistic interested outside of work while completing my postgraduate academic courses.